Posted in
Uncategorized
|
No Comments »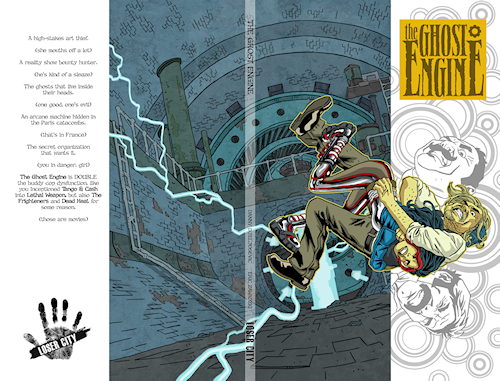 Me and Danny Djeljosevic have finally decided to release a collection of our webcomic, The Ghost Engine. It'll be under the Loser City label. Print and digital editions will be available soon on the Loser City online store. It's also available on Comixology.
This collection includes all four chapters of the webcomic as well as a brand new 10 page prologue short which we never released online.
Also, Danny will have Print copies available at Rose City Comic Con on September 20th and 21st. Depending on my schedule, I may make it out to the convention as well.