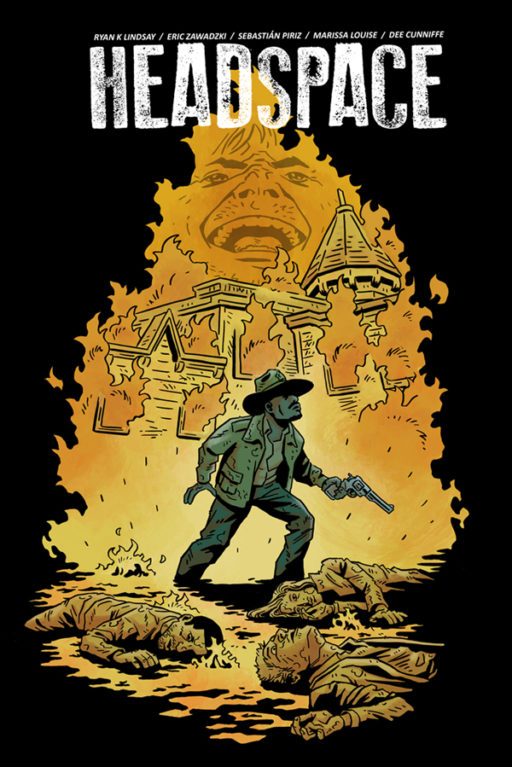 The inhabitants of Carpenter Cove discover their strange town is actually a construct in the mind of a killer. Shane, the sheriff, wants to get back to his real life but one dark connection between him and the killer is going to make him rethink everything.
Written by Ryan K Lindsay, illustrated by Eric Zawadzki and Sebastian Piriz, Marissa Louise and Dee Cunniffe.
Published by Monkeybrain / IDW.